About Our Site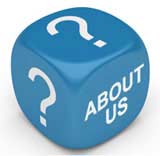 BuddingArtist was formed to offer a unique reference point on how to draw, paint and become an artist.
BuddingArtist is a definitive source of top quality and entertaining information about becoming an artist. It offers a perfect starting point, taking the new artist through the entire process of creative expression.
BuddingArtist covers basic drawing and painting techniques alongside more complicated issues like style and elements of art.
There are plenty of exercises and pointers to help free up the inner artist. The features aim to offer the new artist different perspectives and the invaluable gift of confidence. There are also plenty of articles which unravel the mysteries of art materials and subject matters.
In the unlikely event that you have any questions or concerns which BuddingArtist hasn't addressed, you can always 'ask our experts'. Budding Artist is put together by writers with expertise and interest in the field of art and they are available to address your specific concerns.
To make sure you keep up with the constantly changing content and articles on BuddingArtist, make sure you sign up to the newsletter.
The BuddingArtist website aims to provide an answer to any questions you may have as you embark on the exciting journey to becoming an accomplished artist.

Related Articles in the 'Site Information' Category...