Conceptual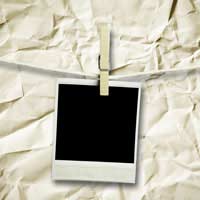 Conceptual art, or 'Conceptualism', chiefly concerns itself with content over form. For this reason drawing and painting are naturally opposed to conceptualism as they are, by nature, concerned with the actual effect of their respective medium on the picture surface.
However, the concept can still be of importance to the painter and draughtsperson, leading some artists out of painting or drawing altogether. It is worth taking into account that Marcel Duchamp (1887-1968), the original purely conceptual artist was himself originally a painter. Duchamp even argued that whilst his 'Fountain' (a work comprising merely of a previously manufactured men's urinal) was a 'Readymade' object, 'painting' is also ready-made as paint now comes from pre-mixed and manufactured tubes.
Further, with the huge amount of theory that surrounds art in general, it is not possible for an artist to draw or paint without at least some nod towards conceptual art. Even if an artist was to draw or paint very traditionally, this would generally be considered as a statement against conceptualism, and would in that sense be oriented around its own central idea or 'concept'. For this reason an awareness of concepts is necessary, although, as it is difficult to avoid somehow appearing to pass a judgment on conceptualism whatever you do, it is not worth getting overly bogged down in concepts.
The main thing to remember is that conceptual art is art in which the concept is the most significant aspect of the work. As we all have ideas all of the time it is liable that there will be some level of conceptuality within your work. This may merely be a social ideal or a given reason why you chose one colour over another. In some cases the concept will be central – so mush so that the actual drawing or painting element of the work becomes secondary. This is the case with the exhibition, for example, of a 'blank canvas', or with Lucio Fontana's (1899-1968) paintings featuring cuts or slashes in the canvas, thus questioning the traditional use of the surface of a painting as an illusory window to the world.
Conceptuality in Drawing and Painting
A painting or drawing will generally not be considered conceptual as such, although in some rare instances, such as the aforementioned, this case could be argued.
What a drawing or painting will have, however, whether intentional or not, is some relation to the wider theoretical and conceptual debates that abound in the artwork. It is likely that at some point you will be on the spot and asked to explain the concept behind your work. There are two broad approaches to this.
Firstly, you can say that your work is chiefly visually oriented, and that there is nothing else to say about it. Whilst this sometimes works, it will arouse suspicion – there is usually at least something one can say about their work, and silence implies a lack of confidence.
Secondly, you could tackle the question head on, simply by retracing your steps and explaining how your work came about. This is really all one can do when they discuss the concepts behind their work, and it is relatively simple. To attempt anything else will leave you open to appearing to not fully know your subject.
You might also like...